Well, recently i joined to this puffer community and now is your time to know my tank, and beloved young GSP, they cannot stay in that tank for a long time, indeed I'm preparing their new home, a 256g tank with more salt hehehe almost marine (1.018 - 1.020).
But now i want to show mi tank: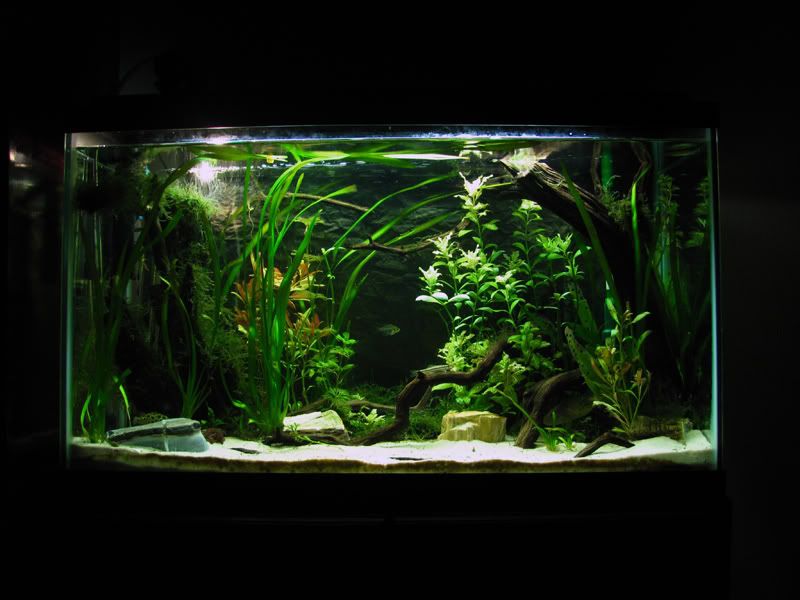 Size:
40g Tank 80X45X45.
Parameters:
SG: 1.005 (1.004 Near the water change).
Tº: 25-26º
ph: 7.8-8.5
GH: 20-27 dHº
Kh: 9-12 dHº
Woods:
2 Mangrove Roots
5 Manzanilla Roots
1 Mopani Root
Stones:
7 calcite Withe Stones
2 Small withe Slate Stones
Plants: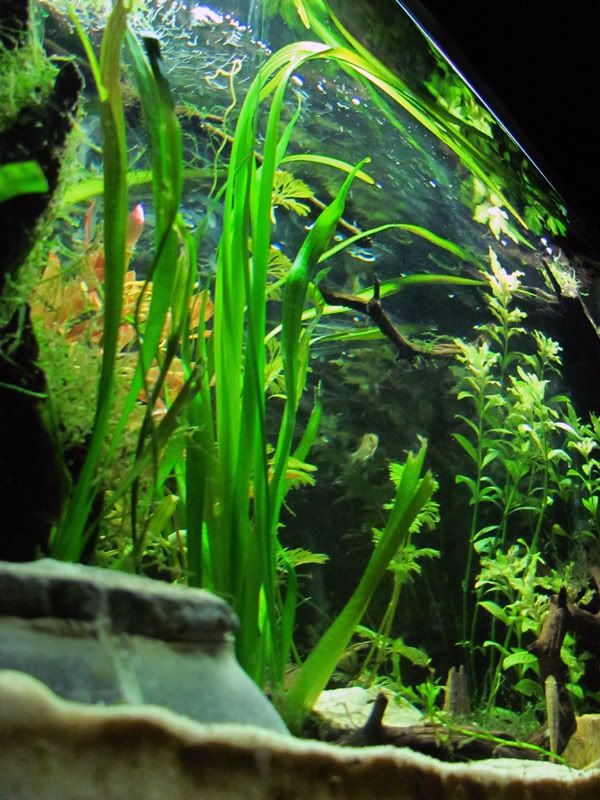 Vallisneria Spliralis.
Taxiphyllum barbieri.
Hygrophilia Polisperma var. Rosanerving.
Limnophila Sessiliflora
(i ve lost a lot of this plant cuz is not easy to adapt it to BW)
microsorum pteropus.
Najas Guadalupensis.
cryptocoryne becketii.
ceratophyllum demersum.
Fish:
2 Tetraodon Nigroviridis (3")
6 Poecilia Sphenops Full Black.
6 Parambassis Ranga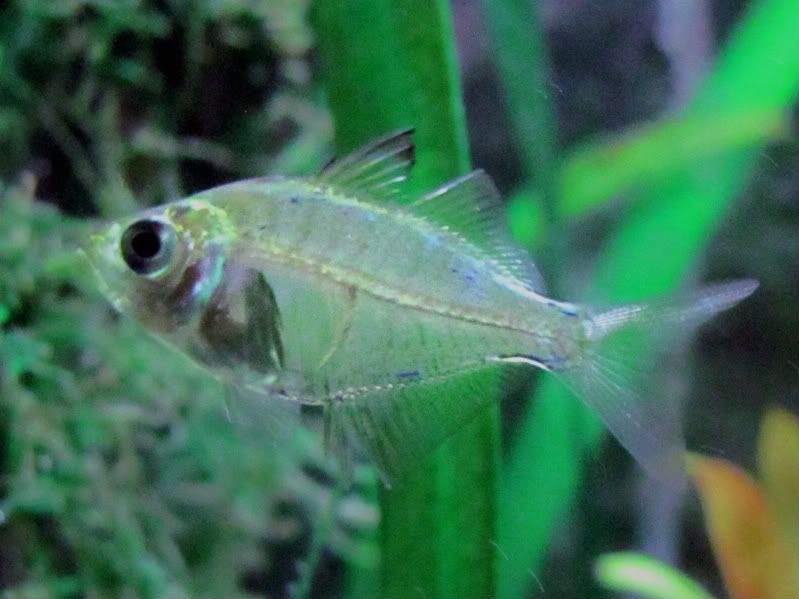 Also there was a couple of Crystal Shrimps: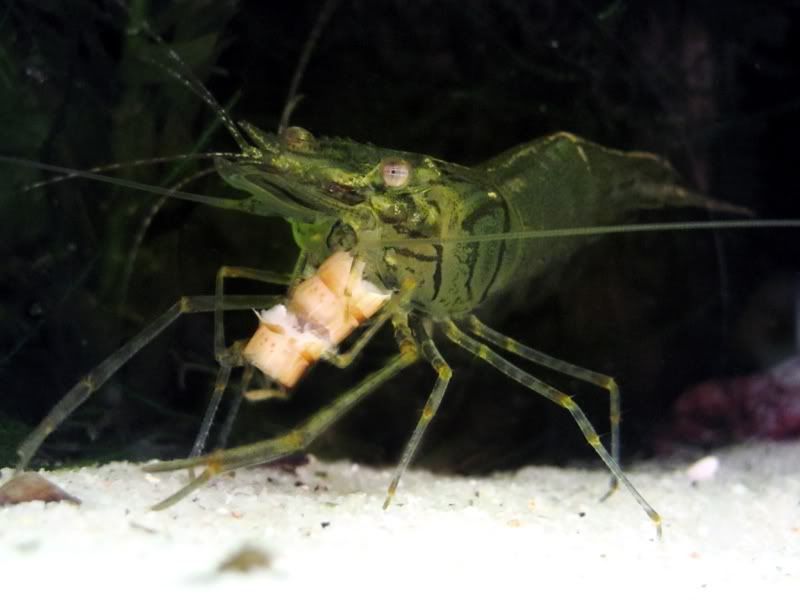 4" a very big shrimps!!
And another couple of Knight Gobies: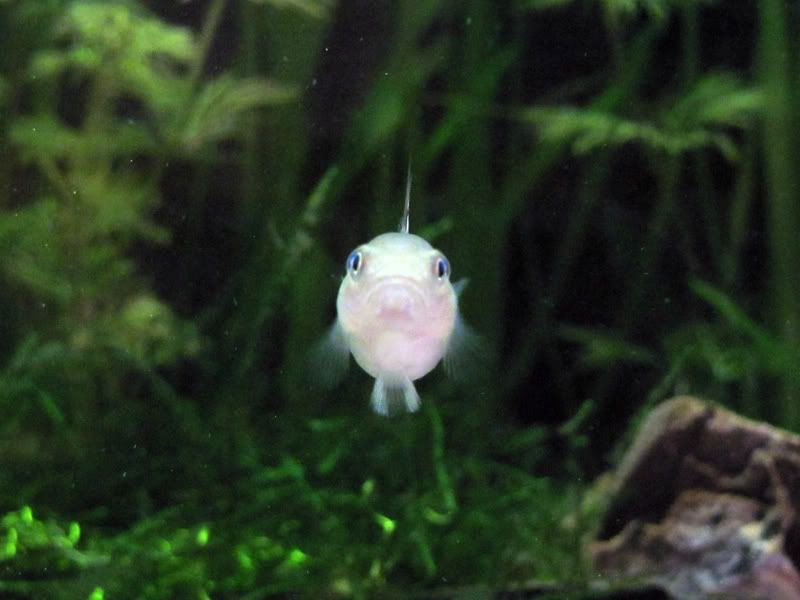 But puffers Start to hunt them and tried to attack them 2 or 3 times, so i decide to move them to another tank, also BW.
They only are friendly with P.Sphenops and Rangas.
I own you some actualized pictures of the plants and fish i will try to take some photos when i go home ñ_ñ
Because these are old pictures, at least 45 days ago... And i remodeled the tank, so it is veerrryy different, every time i add more salt, plants grow slower, except vallisneria, cryptocoryne and Microsorum.
Tank you for watching!