Forum rules
Showing off your puffer pals? Why not enter your photos into our Puffer of the Month contest?
Every month The Puffer Forum holds a photo contest featuring the puffers, burrfish, boxfish, tobies and other puffer family members photographed by members of this site. At the end of the year, the monthly winners will be entered into a Puffer of the Year contest! The POTY winner not only gets supreme bragging rights but also wins a $25 gift certificate to
The Puffer Store
.
Click
HERE
to learn how to join in this fun competition!
Former Staff Member
Posts: 1834
Joined: Sat Nov 25, 2006 8:04 pm
Gender: Female
My Puffers: 1x GSP (Bolla), 1x m. something. Bought as a leiurus, maybe a turgidus (Tiger), 1x c. irrubesco (Tott(a) aka Houdini) 1x c. salivator (Jack the Ripper), 1x m. cochinchinensis (Hufflepuff - R.I.P.), 2x c. lorteti (Tommy and Tigern = Calvin and Hubbes), 1x m. suvatti (Koseklumpen), 1x m. palembangensis (Dragonfly), 2x t. biocellatus (Koken and Fiken).
Location: Askim, Norway
Ragnhild my cutcutia. She has become such a personality. I love her very much.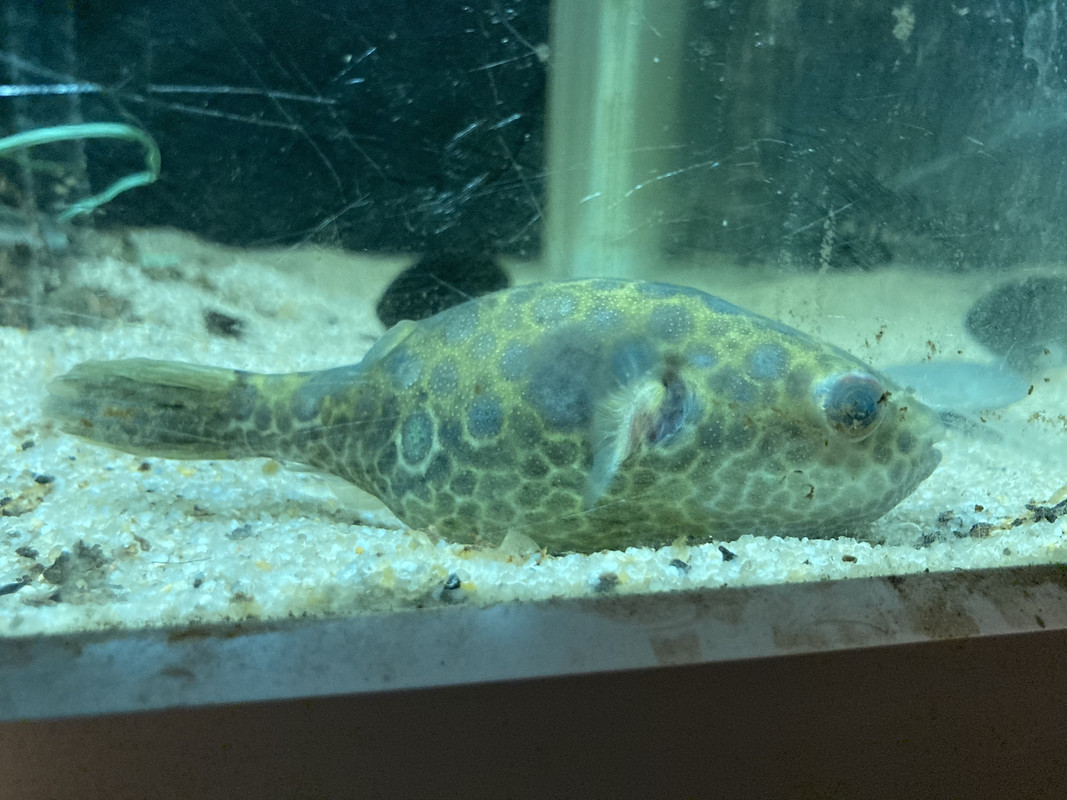 Inger Anne
~*~*~*~*~*~*~*~
Just think how stupid the average person is, and then realize that half of them are even stupider! -George Carlin
Queen Admin
Posts: 32619
Joined: Tue May 31, 2005 11:06 am
Gender: Female
My Puffers: Filbert, the 12" T lineatus
Punkster, the 4" red T miurus
Mongo, the 4" A modestus
2 T biocellatus
C valentini
C coranata
C papuan
Also kept:
lorteti
DPs
suvattii
burrfish
T niphobles
Location (country): USA, Greenville, SC
Location: Chicago
Contact:
Great-looking fish!
You are getting sleepy... you only hear the sound of my voice... you must do water changes... water changes... water changes... water changes...

"The solution to pollution is dilution!"