If you saw this bad boy in your tank what would you do?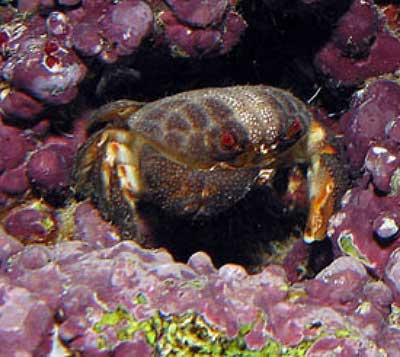 ..
.
.
.
.
.
It appears that I have one in my tank. It is a juvie and debating on keeping it until maturity or feeding it to my crays. .. Opinions and thoughts?
Edit: this is not my pic nor are the evil looking faces in the live rock looking at the crab.