Forum rules
New to TPF? Read our Rules
HERE
!
---
Dwarf Puffer
Posts: 91
Joined: Wed Oct 01, 2008 11:52 am
Gender: Male
My Puffers: 1 GSP
3 mono's
Location (country): USA
This dude knows his stuff! Doesnt surprise me in the slightest!
---
Fahaka Puffer
Posts: 959
Joined: Sat Jun 13, 2009 11:34 am
My Puffers: *
The Congo Puffer:
"olivia"
and.......
The DP:
"cream puff"
RIP cream puff :-(
Location (country): U.S.A.
Location: Prescott, Arizona
congratulations & thanks for being here!
"I plan ahead. That way, I don't have to do anything right now!"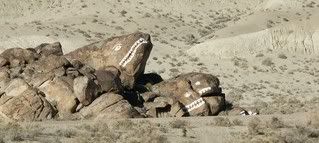 "Fish Rocks"
Mojave Desert, California
---
Green Spotted Puffer
Posts: 303
Joined: Fri Aug 28, 2009 3:30 am
Gender: Male
My Puffers: (2) GSPs in a 60 gallon.
Location (country): California.
Dad is smart. I trust his theory crafting abilities.
---
Puffer Fry
Posts: 20
Joined: Wed Sep 09, 2009 12:34 am
My Puffers: 1 Tetraodon lineatus "Fahaka puffer"
1 Auriglobus nefastus "green bottle puffer"
1 Tetraodon nigroviridis "GSP"
Location (country): USA
Location: Schererville,IN
ThiS might be a silly question to ask dadof4, but I played gears of war about two days ago with a person with a gamertag that was also dadof4 lol just wondering if he does any online gaming on xbox 360 lol , maybe it was the same person
---
Queen Admin
Posts: 30067
Joined: Tue May 31, 2005 11:06 am
Gender: Female
My Puffers: Filbert, the 12" T lineatus
Punkster, the 4" red T miurus
Mongo, the 4" A modestus
2 T biocellatus
C valentini
C coranata
C papuan
Also kept:
lorteti
DPs
suvattii
burrfish
T niphobles
Location (country): USA, Greenville, SC
Location: Chicago
Contact:
You might want to PM him about that.
You are getting sleepy... you only hear the sound of my voice... you must do water changes... water changes... water changes... water changes...

"The solution to pollution is dilution!"
---
Tech Team
Posts: 2859
Joined: Sun Oct 19, 2008 5:50 am
Gender: Male
My Puffers: 1 GSP (Microfiche) RIP, 1 Monotrete Turgidus (Leon) in a 30gal. 1 Monotrete suvattii in a 40 gal FW. 120 gallon BW with 3 juvenile Dragon Gobies (so cool). 55 gal with a 2" GSP named Hank. 180 gallon being set up for a Fahaka in the next few months!
Location (country): United States
Location: North Wisconsin
Contact:
No, I wish I had one. I'm too cheap to spend that money. I do play a lot of PC games though.
"Darwin swings...annnnnnd a miss. Boy Jim, Chuck's suffered at the plate tonight. He's 0 for 3 and I'm not sure he's recovered from that shoulder pull a few weeks ago. I'll bet the front office is re-thinking that contract."
---