Here are the Puffer of the Month entries for August 2013! Vote for your favorite puffer photo!
1.
Species: Figure Eight Puffer
Puffer Name: Rick (from The Walking Dead)
Age: unknown
Lives with 2 other F8's and a few ghost shrimp in a brackish 46 gallon bowfront.
2.
Species: Tetraodon Lineatus (Fahaka Puffer)
Puffer Name: Sal
Age: approx 3 months
Size: 3 inches
Single Fahaka in a 150 gallon Planted tank.
3.
Species: Diodon Holocanthus (Porcupine Puffer)
Puffer Name: Juke
Age: Maybe around 1 years old
Size: 5"
Juke showing his personality in his tank.
4.
Species: Dwarf Puffer (female)
Puffer Name: 'She-puffah' the Pea Puffer
Chasing down some scrumptious blood worms!
5.
Species: Ceylon Puffer
Age: 1 years old
Size: 8 cm
Likes to interact with the master.
6.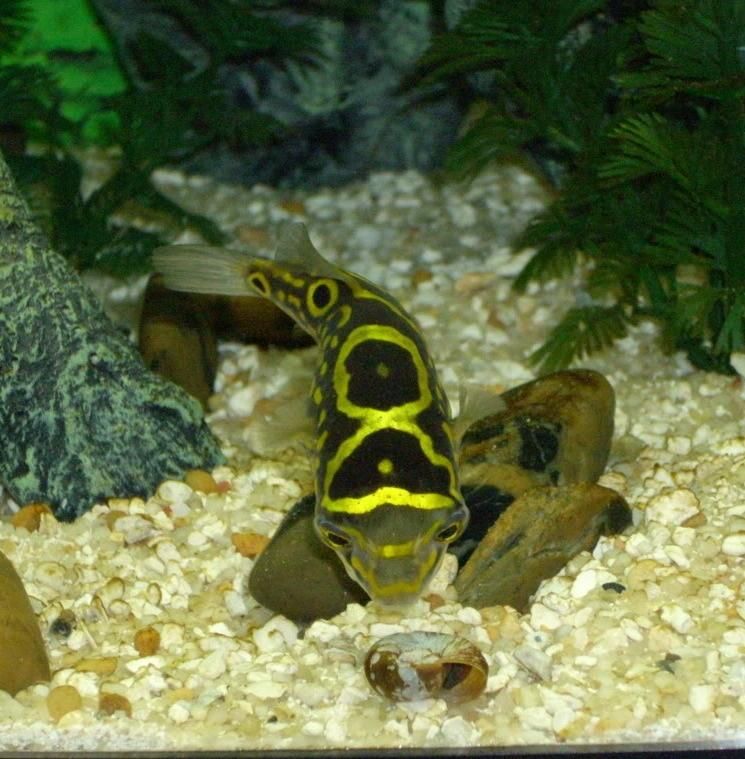 Species: Figure 8 Puffer
Age: 3+ years
Full grown
7.
Species: Tetraodon Lineatus (Fahaka Puffer)
Puffer Name: Murderface
Age: 1 years old
Size: 13" inches