And now it's time for the puffer of the year. As you see, it's this year's earlier winners that compete. Vote for our best puffers!
1.
species: GSP
name: Chino
age: unknown
size: 2 inches
Saved this little fellow from walmart along with 6 other GSPs
2.
Species : Carinotetraodon travancoricus
- Size : 2cm
- Brief description: Tankmate 60x30x30 (cm)
3.
Species : Takifugu ocelatus-
Name of Puffer : Speedy-
Age (if known) : unknown-
Size : 15cm-
Brief description -Tankmate : 200L mangrove, Density : 1015
4.
Species: Golden Arothron Nigropunctatus
Name: Goldierocks (Goldie for short)
Age: Owned for 2 months and part of the family already.
Sice: 4"
5.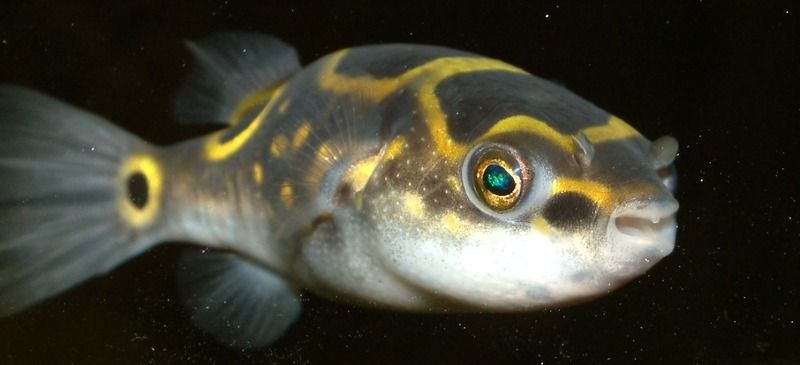 Species: Figure Eight
Name: Patch
Age: Unknown age
Size: 2"
Description: Patch being inquisitive towards the camera.
6.
Species: Green Spotted Puffer (Tetraodon Nigroviridis)
Age: 11 months
Size: 3.5 inches
Description: A buffet where everyone is invited.