Time for this month's POTM. Enjoy this month's beautiful puffers!
1.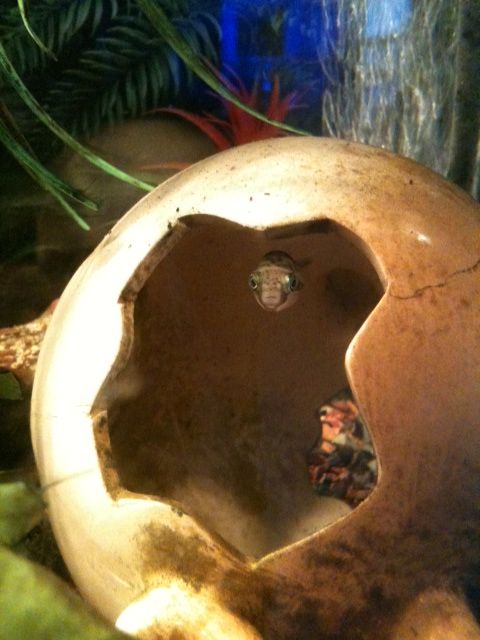 - Species: Dwarf Puffer
- Name of Puffer: Button
- Age (if known): Almost 2 years
- Size: 1 inch
- Brief description - Lives in a 10g planted tank with his mystery snail buddy.
2.
Species: Green Spotted Puffer (Tetraodon Nigroviridis)
Age: 11 months
Size: 3.5 inches
Description: A buffet where everyone is invited.
3.
Species: Fahaka puffer
Age: Approx. 7months
Name: "murderface''
Description: In tank cave
4.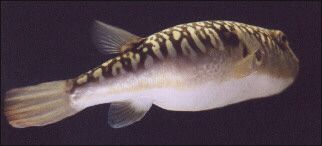 Species: master of puffers Takifugu oblongus
Age: we had him for approx 4 years raising him from around an 1 inch to around 14 inches before he died as we remember.
Size: In this picture, he was 8 and a half inches and around 2 and a half years since we fell under his spell.
Description: He was eventually kept in a 6ft x 2ft x2ft tank (180 gallon US)
5.
Species: Fahaka Puffer (Tetraodon Lineatus)
Name: Freddy
Age: 1 year and 3 months (had him for 12 months, got him at 2 inches)
Size: 12 inches
Location: own 125 gallon tank