Here are this month's entries. Vote for the Puffer of the Month!
1.
Species: South American Puffer
Name: No name yet
Age: unknown
Description: Hanging out at the front of the tank eying up a bag of snails with anticipation.
2.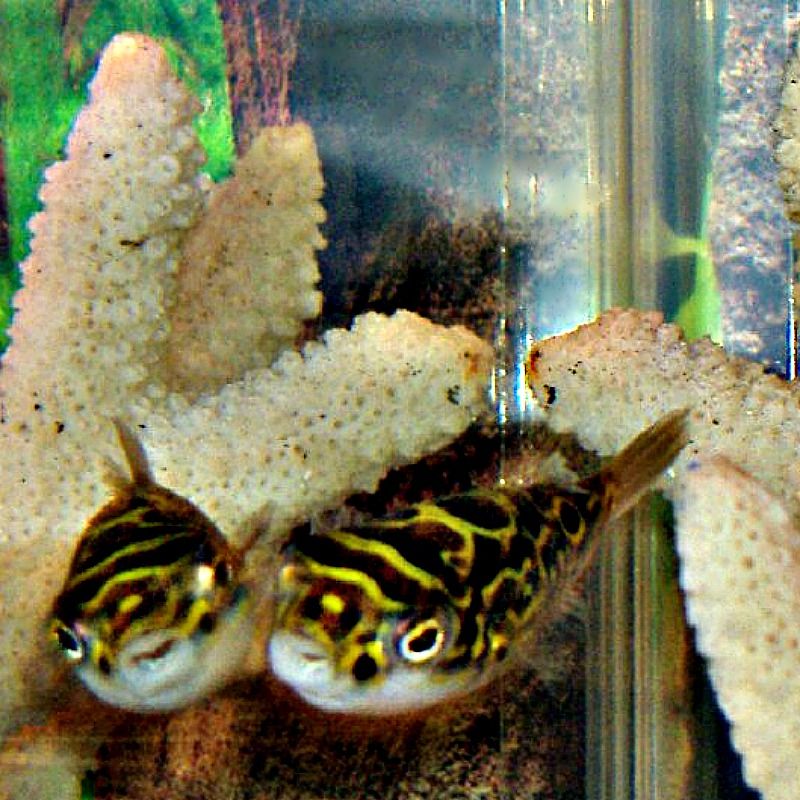 Species - F8 - Tetraodon Biocellatus
Name of Puffer - Undecided (possibly Coraline, idk yet)
Age - Unkown
Size - 2 inches
Brief description - Playing with a friend; aka your own reflection =D
3.
Species - Cowfish..I think..
Name of Puffer - Hellboy
Age (if known) NA
Size 1.5in
Brief description - Snapped off my LFS.. Not sure of the species. The cap thingy on the horn caught my eye.. Do they always sell them like that??
4.
Species: Fahaka puffer
Age : unknown
Size: 6 inches
Description: "Murderface"
5.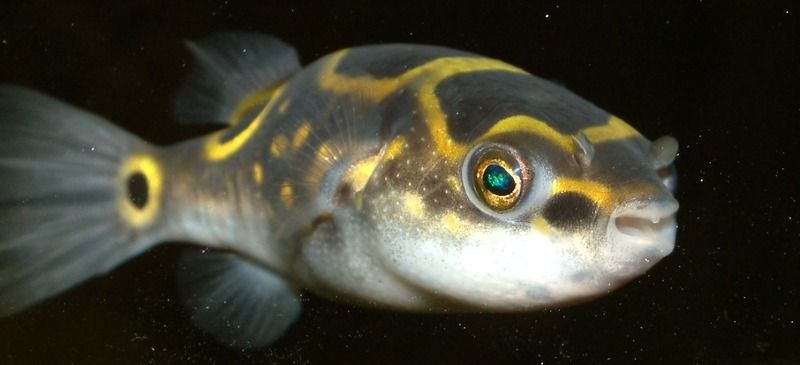 Species: Figure Eight
Name: Patch
Age: Unknown age
Size: 2"
Description: Patch being inquisitive towards the camera.