As we have trouble getting entries for the competition, we've had to reduce the number of entries. So we've got 5 entries now. Here they are:
1.
Species: Carinotetraodon lorteti
Age: Unknown
Size: 1.75''
Description: Oh no! Camera again!
2.
Species: Golden Arothron Nigropunctatus
Name: Goldierocks (Goldie for short)
Age: Owned for 2 months and part of the family already.
Sice: 4"
3.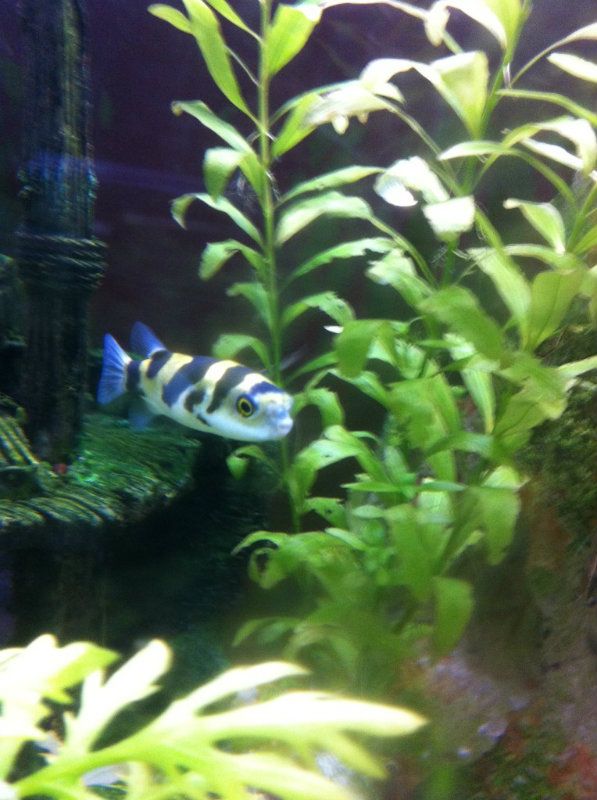 Species: South American puffer
Name: Unnamed ATM
Age: unknown
Description: In mixed rasporas tank
4.
- Species : Tetraodon abei
- Size = 13cm
- Brief description - my tank (90x40x35cm), sand, cryptocoryne and mangrove root
5.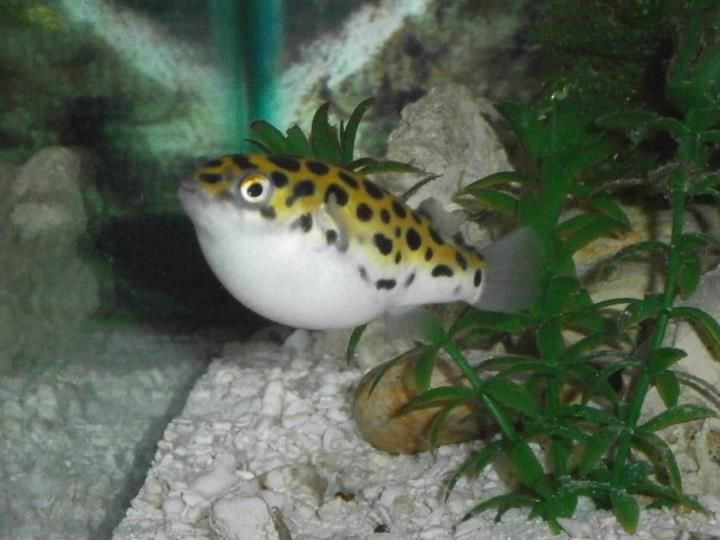 Species: Green Spotted Puffer
Age: 10 months
Size: 3 inches
Description: A Beautiful Marine GSP.