Here's POTM for May and June. Some nice shots in here!
1.
- Species: C. travancoricus
- Name of Puffer: Scurvy
- Age (if known): 1 year at time of photo
- Size: 1"
- Scurvy's eye wrinkles and yellow tummy make it easy to see he's a male. His nickname is "Big Banana."
2.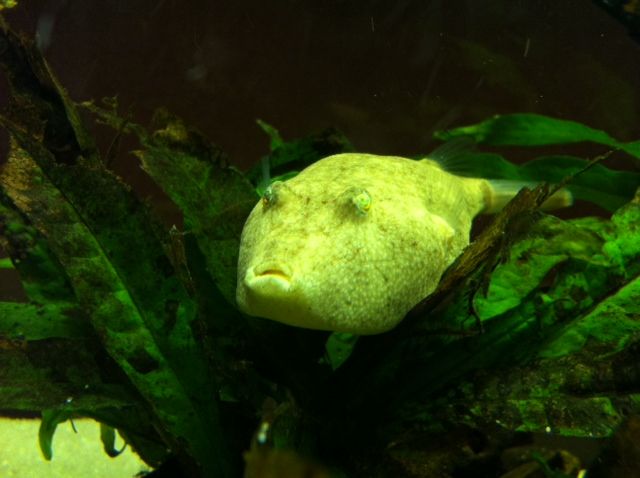 Tetraodon miurus Jagger AKA Grumpy guts
Been with me about 3 months
He's about 3 1/2 inches
This is him smiling!! Seriously, look at the pic upside down and he's got a big grin. He lives with 2 Apple snails
3.
porc
4.
- Species: Diodon holacanthus, Porcupine Puffer
- Name of Puffer: Petey
- Age (if known): 1 year
- Size: 6.5 inches (15.2 cm )
- Brief description: - Puffed Petey!
5.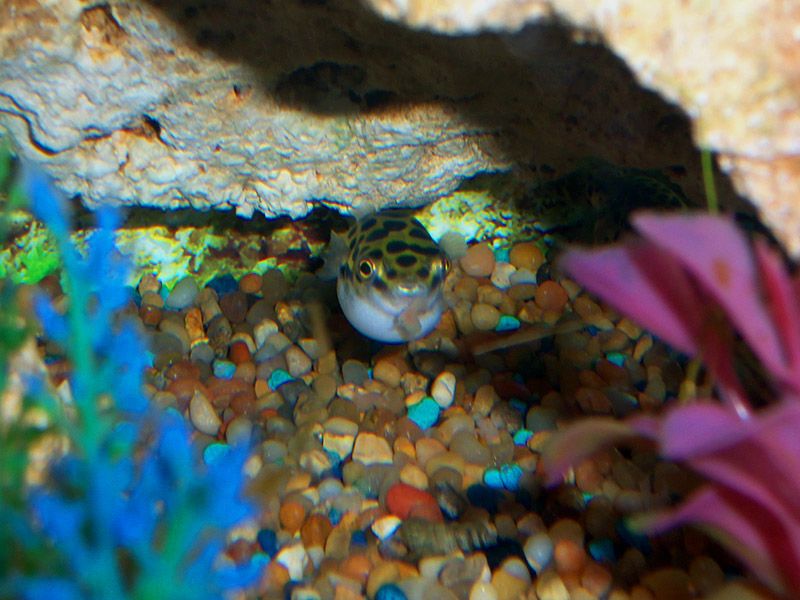 Species: Green Spotted Puffer
Age: 6 months
Size: 2.5 inches
Description: It was feeding time and this little guy made a pig of himself and decided to save some for later! He swam around the tank with this piece of meat dangling from his mouth for nearly an hour!
6.
- Species : Takifugu ocelatus-
Name of Puffer : Speedy-
Age (if known) : unknown-
Size : 15cm-
Brief description -Tankmate : 200L mangrove, Density : 1015
7.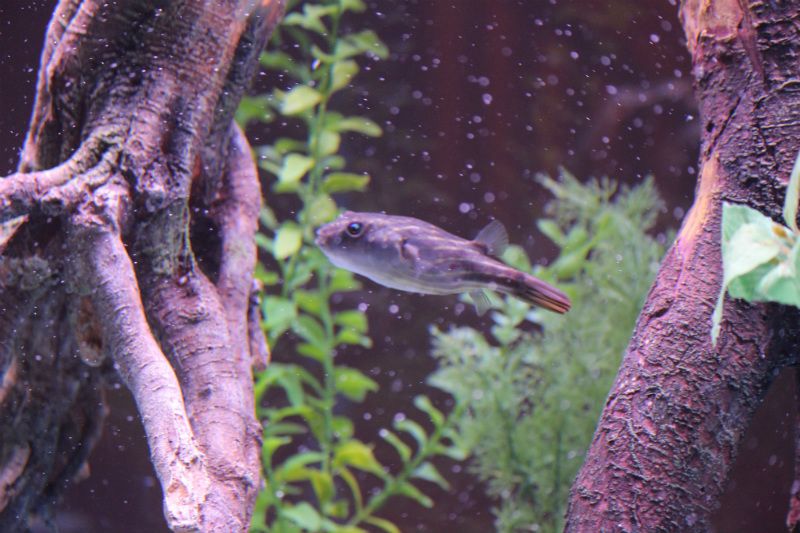 Barney the Fahaka Puffer
~8 months old
4.5inches long
8.
Mappa Puffer
"JAG"
6 inches
125 gallon tank
Los Angeles CA
9.
This is Mushroom the Takifugu Ocellatus. Had him about 9 months now. Got a few nice snaps recently after he'd been treated to some bloodworms, which he loves! He often buries himself in the sand to have a rest right after he's eaten!
10.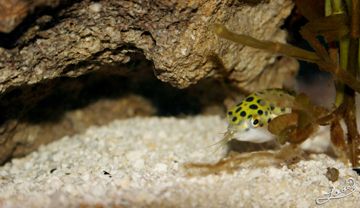 My GSP "Tímido" (pronounced chimeedo, the portuguese word for shy)
- Species: Tetraodon Nigroviridis
- Age: Not sure his age, I've only had him for 2 months
- Size: a little over 1"
-Tankmates: GSP "Hootie", a crayfish and ghost shrimp that haven't been eaten... yet!!