I thought I'd make a little easy tutorial on how to get your avatar to fit the site regulation of 120 x 120 pixels and under 6 KB. It seems that a lot of programs will compromise the quality of the image greatly in order to save it under 6 KB, so this is one way to get your avatar still looking crisp while staying under that 6 KB max size. I use a freeware program called Irfanview. I have downloaded many versions of it over the years and never had any issues with viruses or anything of that sort, and it is supported by CNET, (but still download at your own risk.)
This program does NOT work on mac unfortunately.
Step 1:
Go to
http://www.irfanview.com/
click on downloads, and select a download site.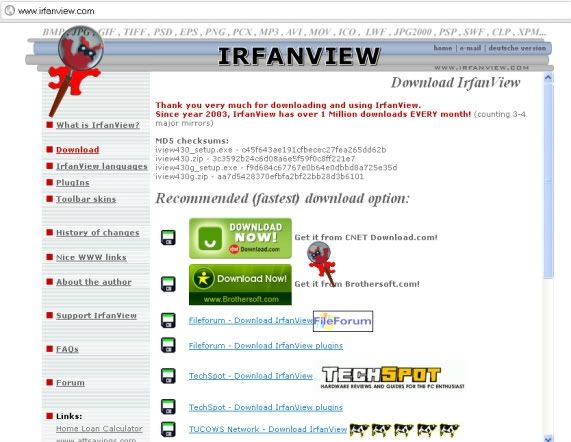 Step 2:
After you have installed the program, open the file you wish to use as your avatar.
For large files:
Go to the
Image menu
, and select
Resize/Resample
. Select the inches bubble, change whatever the largest number is to
10
. Click
Ok
. (I know this is a puffer avatar FAIL, but it's one of the only better photos I had that was a large size.)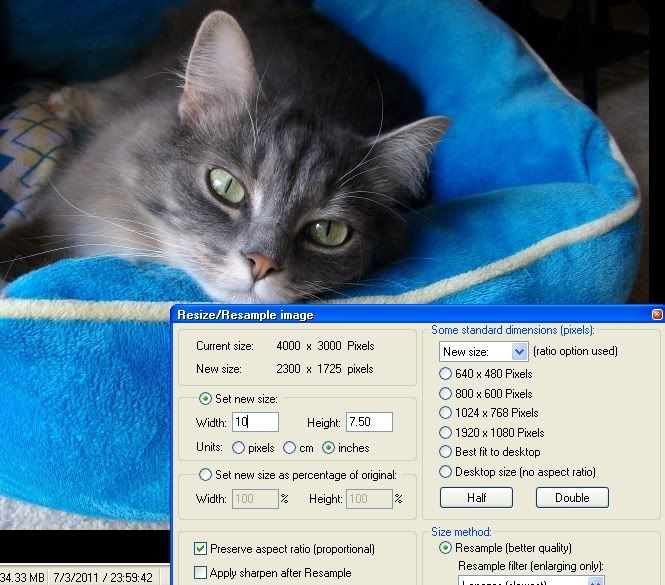 Then, click on the screen to draw a box enclosing the area you wish to use as your avatar, then go to the
Edit
menu, and select
Crop selection
. This is little Balki sleeping with his bum bum tucked in a hole in the rock.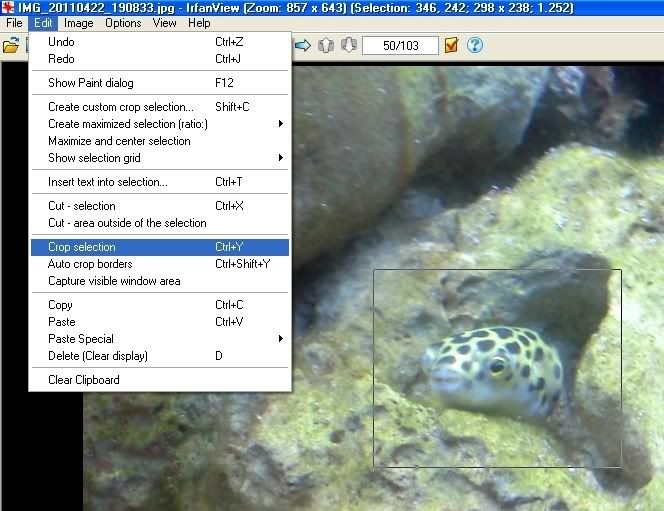 Step 3:
Go to the
Image
menu, and select
Resize/Resample
.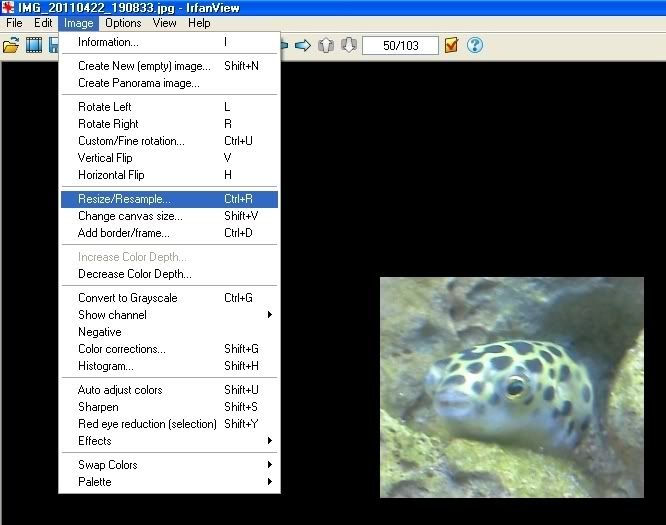 Step 4:
Make sure that you have the pixels bubble selected, set your new size and make sure neither the
width
or
height
exceeds
120 pixels.
Click
OK
.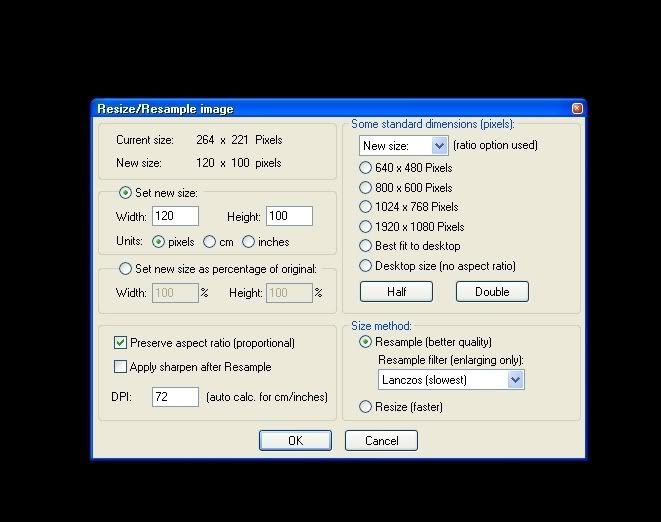 Step 5:
Select under the
File
menu
Save as...
and select JPG -JPG/JPEG format, and in the
JPEG/GIF save options
, decrease the slider next to
Save quality
down to about 90%. Depending on your original file size, this may need to be less, or it could be more than 90% and still be under 6 KB.
Step 6:
Go to the location of your file and check to see that it is under 6 KB. If it is, then great, it's good to go. If not, you will have to bring down your Save quality percentage until it is under 6 KB.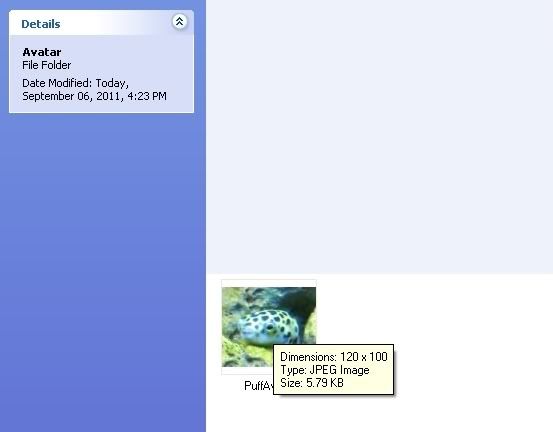 There are of course other ways to do this, but this is just a way that I'm familiar with. I hope this is helpful to anyone that has been having trouble with getting their cute puffers set as their avatar without them looking like an 80's video game graphic.
I was finally able to try a larger picture file at 4.08 MB, and it did work, so let me know if you have any trouble with larger files.