A little background first! i have always loved puffers but never ventured into them. i have always had fish and loved the unusual! (i also have a hairless male chinese crested Onyx and a Male Florida softshell Phent) and i somehow always had dwarf frogs in my tanks and i could never rehome these little guys, well 3 months ago my last female Dwarf frog passed, so i decided it was time for the Puffers to make there appearence!
I was planning on upgrading my tank anyways!!! but when i got my Red tails i only had a 14 gallon!! i got a male and female... realized very fast that the 14 gallon was not good... so for my birthday my boyfriend bought me a 29 gallon bowfront and stand, i got a 3 stage filter so i could use all my only filter media so instant cycle! and the new advanture began...
I have now had them for 3 months and im loving it!!! they each have totally different personalities!!! so on with the pictures!!!!
First there old cramped tank!!!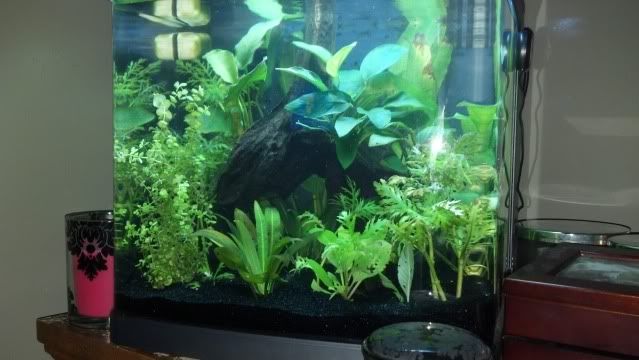 heres the female in the old tank!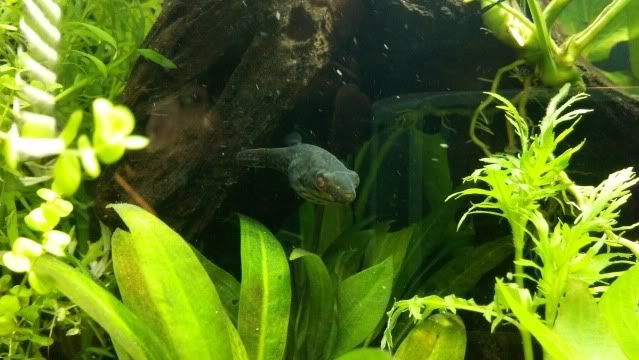 and the male in the old tank!!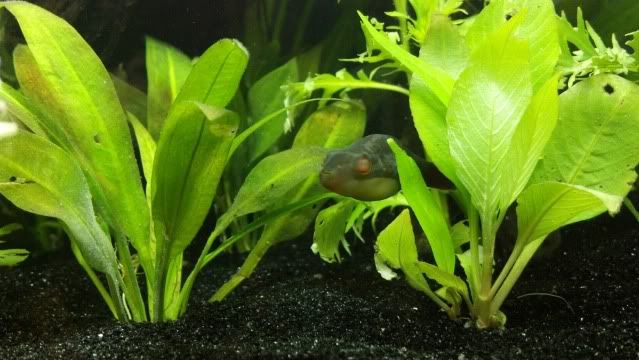 now the new tank!!! just waiting now for the background plans to shoot up!!
Heres the picture i got of the female!! usually she's the easy one to photograph but not today
and the usually shy but dominate male!!!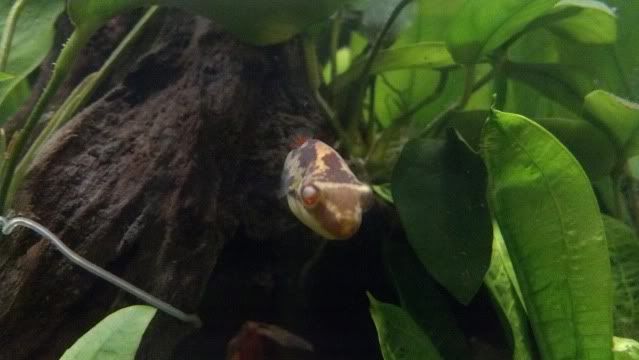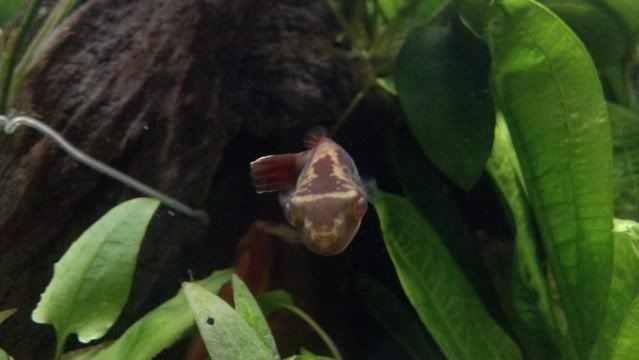 alright that is all!!! now the male says kiss my butt!!!